自社商品の海外内勤営業(中国語/北京語)
For distributors in Asia and America such as China and Korea,
The job of sales support.

Although it is overseas sales, the basic form is in-house sales.

* There are overseas business trips to go to overseas exhibitions several times a year.
The main client is in China, so you can use Chinese (Mandarin).

* It features a high degree of freedom.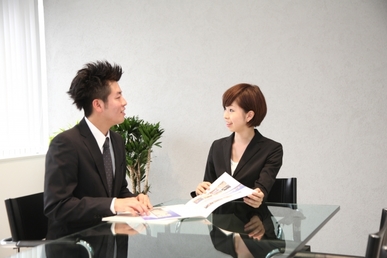 基本情報
仕事で必要な言語

中国語(標準)

必要な日本語レベル
上級レベル(ビジネス)


* Business / N1 level required

雇用形態

正社員

職種
営業
給与

Incentive (4 times a year) + Bonus (2 times a year) every 3 months (4 times a year)

Provided every 3 months (4 times a year)

仕事内容

〇 Introduction of new products → New products will be released so that they can be sold to distributors.
In addition to providing information, tell the appeal points of the product,
We also provide support that makes it easier to sell.

〇 Distributor support services → We will respond to inquiries about products from overseas distributors.
It 's rare to go abroad and it 's going to work in-house.
Most follow-ups are via email or phone.

〇 Translation work → This is the work of translating promotional materials (such as POPs and videos) and product manuals into the language of each country.
You can use a wide range of language skills such as English, Mandarin, Chinese and Korean.

勤務地
東京都Minato-kuRoppongi
アクセス

・ Tokyo Metro Hibiya Line,
Toei Oedo Line "Roppongi Station" 4 minutes on foot from Exit 5
・ Tokyo Metro Namboku Line "Roppongi 1-chome Station" 4 minutes on foot

勤務時間

10:00〜19:00(8 hours actual work)

休日・休暇
〇 Two days per week (Sunday holidays + shift holiday month 5th)
〇 Year-end and New Year holidays
〇 GW vacation
〇 Summer vacation
〇 Special leave for weddings and funeral
〇 Paid leave
〇 Maternity leave
応募資格
[Required] Driving license (AT only OK!)

[Welcome] Chinese (Mandarin) skills (business level)

\ Education level is not required / Those who have various educational backgrounds such as high school graduates, university graduates, and professional graduates are working hard.
Inexperienced industry and job types are welcome. Seniors in their 20's and 30's play an active role!

[Such people can be active!]
・ Those who want to make use of English or Chinese for their work
・ Those who want to be active globally
・ Those who are from China who want to work in Japan
・ I want to show personality, not a business with a solid image in a suit

It is an environment where employees with various backgrounds such as apparel sales staff, bartenders, and factory production staff can play an active role!
選考プロセス

[1]応募
[2]書類選考
いただいた情報を元に、書類選考を行います。(追加で情報提供を頂く場合もございます)
[3]一次面接
[4]最終面接
[5]内定
待遇・福利厚生
〇 Bonus twice a year
〇 Salary adjustment four times a year
〇 Social insurance complete
〇 Full payment of transportation expenses
〇 Company discount system available