Vietnamese interpreter / translator、Support for foreigners with specific skills、Welcome to foreigners
For many years, we have been providing caregiver personnel services and education. Utilizing this know-how, the goal is to provide support to foreigners who want to work hard in Japan, leaving their home country, and solving the shortage of human resources in the welfare industry and various problems.
We look forward to your application.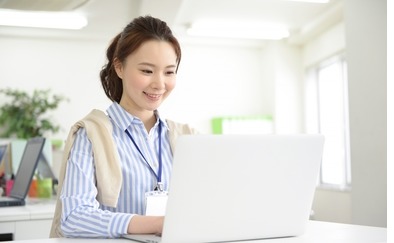 基本情報
仕事で必要な言語

ベトナム語

Vietnamese

必要な日本語レベル
中級レベル(日常会話)


Japanese Language Proficiency Test N2 or higher

雇用形態

契約社員

職種
オフィスワーク
給与

月給20万円(monthly salary: basic salary of 200,000 yen + work allowance of 30,000 yen (including 20 hours of deemed overtime))

Monthly salary: Basic salary of 200,000 yen + uniform work allowance of 30,000 yen (including 20 hours of deemed overtime / month)
Separate payment for overtime over 20 hours

仕事内容

Translation / translation in Vietnamese and support for foreigners with specific skills at "Registration support organization (specialized skills foreigners)" established by the company

Special skills foreigners in charge are Vietnamese nationals and occupations are nursing care. * There is a possibility of requesting support to nursing skill trainees.
Specifically:
① Interpretation and translation in Vietnamese and Japanese ② Support for foreigners (daily life / language support)
③ Business accompanies and support operations (including several Vietnam business trips a year)
④ Office work (input, document creation, telephone reception, etc.)

Trial period: 3 months (no change in working conditions)

勤務地
東京都Kita-kuShibata
アクセス

2 minutes on foot from Umeda Station
3 minutes on foot from Osaka Station

勤務時間
休日・休暇
Principle Saturdays, Sundays, and holidays (2 days a week)
* Saturday work may be possible
応募資格
・ Vietnamese native level
・ Japanese Language Proficiency Test N2 or higher
選考プロセス

Document selection ⇒ Interview ⇒ Joined
待遇・福利厚生
・ Fully equipped with social insurance (health insurance, welfare pension, employment insurance, occupational accident insurance)
・ New year holidays ・ Summer season ・ GW (annual holiday 121 days)
・ Paid first 10 days in the first year
Trial period: 3 months (no change in working conditions)