Full-scale ramen shop full-time employee (visa OK / inexperienced welcome)
♚ [Popularity] ★★★★★
♚ [In-house atmosphere] ★★★★
♚ [Welfare Level] ★★★★★
♚ [Foreigners' activity level] ★★★★★
================

◇ Those who keep their time and work well
◇ Those who can work positively in any environment
◇ Those who want to work stably as a full-time employee in the long term
◇ Multinationals are active. (China, Taiwan, etc.)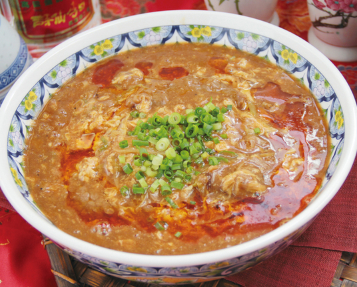 基本情報
仕事で必要な言語

英語

日本語

必要な日本語レベル
中級レベル(日常会話)


Those who can provide customer service in Japanese

雇用形態

正社員

職種
フード
給与


More than ¥ 208,000 per month

[Monthly salary]
・ Monthly holidays: Monthly salary from ¥ 227,000
(Deemed overtime fee: 63,000 yen or more per month for 52 hours)
-Monthly holidays: monthly salary of 208,000 yen ~
(Deemed overtime fee: 36 hours or more including 44,000 yen / month)
* Deemed overtime will be paid separately.
* The above salary is the minimum amount. Determined based on experience, skills, age, etc.
* Promotional salary: Twice a year [Annual income example]
・ Experienced person Estimated annual income: 3.5 to 5.5 million yen

勤務地
東京都Suginami-ku,Izumi,
アクセス

・ Tokyo, Chiba, Kanagawa, Saitama stores

勤務時間

シフト① 09:00〜19:00

シフト② 19:00〜翌5:00

Shift ① 09: 00 ~ 19: 00

Shift ② 19:00-next 5:00

● Modified working hours (one month),
● Shift system (9 hours of standard work) * Overtime work available (19:00-19:00)
②19: 00 ~ Next 5:00

休日・休暇
◆ 6 or 8 monthly options
◆ Paid leave, Keio leave, parental leave
応募資格
[What you need]
・ Those who can communicate in Japanese ・ Practical experience in the restaurant / restaurant business.
* You can also apply for part-time jobs and part-time jobs.
* People value not only experience but also people.
[Welcome conditions]
・ Welcome for restaurant managers in the restaurant / restaurant industry.
・ Welcome management experience.
・ Welcome to those who want to work in the restaurant industry, want to play an active role, or do their best.
[Preferred figure]
・ Those who are honest, mentally and physically tough.
・ Those who understand the management concept and can sympathize with the philosophy.
求める人材

Recruitment for new stores!
We are looking for human resources who always have a sense of ownership, have a willingness to think and act, and can "see, think and act with their own eyes".

選考プロセス

✪Application (inquiry) ⇒ Document selection ⇒ Interview (2 times) ⇒ Recruitment
=====================
ஐ: Goodman Service Recruitment ☎: 03-5207-2963
✉ : shigoto ★ goodman-s.com (Change ★ to @!)

The company information will be sent again after completing the online application.
待遇・福利厚生
■ Salary increase
■ Bonus twice a year (June / December)
■ Social insurance
■ Commuting allowance (up to 40,000 yen)
■ Family allowance
■ Overtime allowance, late night allowance
■ Meal discount
■ Retirement allowance system (for employees who work for more than 3 years)
■ There is moving assistance
■ Career plan system
■ Childcare leave acquisition results
■ Uniform loan, employee travel
■ Re-employment system after retirement (retirement age 60 years)